Mini World Block Art is an open world game that gives players the freedom to create and explore. With cute graphics, open world without pattern, if you are a fan of the sandbox game genre should not be overlooked.
mini world block art
Download the Mini World Block Art now to start exploring the world of Unlimited Sandbox Game. With the world of Sandbox online players are completely independent of the level, all the results are due to creativity. You can own a house, a mansion, a castle, or even a city that has the capacity. Mini World Block Art is designed to allow you to play an account on a variety of devices. And above all, can play with friends.
Main Features of Mini World Block Art
1. World sandbox online giant-explore the sandbox game world with a variety of monsters, blocks, materials, and mines, discover with a cute, unique at the end.
2. Unique game engine game unique character design game, cute.
3. Multiplayer with single player-friendly fire and jump into a friend's game is on or has launched a new world in its own way. Share your game with other players or join with other players from around the world in your own game.
4. Collection-you can upload or download to the library, see the map, see the map of the game MOD in the hot heat and see what works.
5. Game mode-Survival Mode is this game of charm that allows you to enjoy the creation of other players by Creative Mode or mini-games.
6. Editor powerful games-there are many types of different mini-games, ranging from parkour, puzzles, FPS, strategy and more... All you can do is edit the game.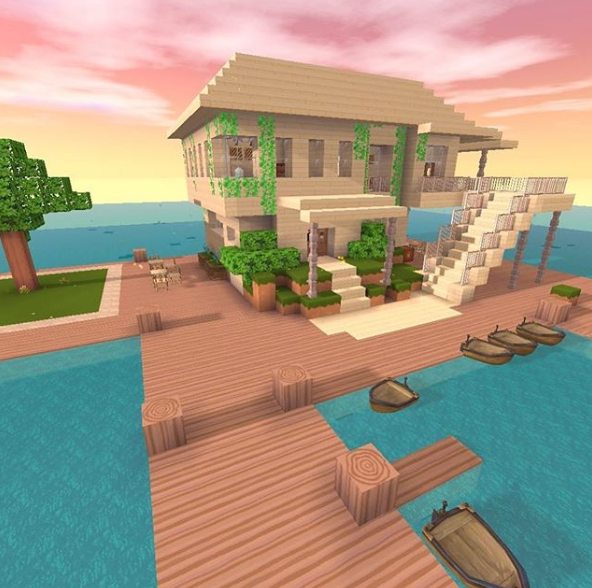 block art
Game mode
Survival: In survival mode you have to collect the players, build resources, and in the shelter there are tools combat. Go explore the wild world with your friends after you have enough resources. Explore vast caves and cultivate pandas in bamboo forest, or the Great War Black Dragon of the underworld. Easy mode is a great way to learn the game and immerse yourself in the expansion of world adventure. Everything is in mini world block art.
Creative: Creative unlimited. In this mode, the player builds from the start most resources. You can not farm the same creatures fantasy fun or create a huge city, resort shine in the mountains planted full of bamboo, giant castle to the fun of the experience in sandbox games.
Multiplayer: Connect to the servers and there are mini-games for fun community development. Play parkour, puzzle, FPS and strategy games. Play along or against your people... with sandbox online.
Community: It is a member of the exchange between players. The work of download map share is your own world block art.
sandbox online
sandbox games
mini world block art
Minimum system requirements of Mini World Block Art
Operating System: WinXP / 2003 / Vista / 7
Processor: Intel (R) P4 / PE Dual Core
Memory: 1 GB of RAM
Graphics: Intel Integrated Graphics
DirectX: Version 9.0
Network: Broadband Internet connection
Capacity: 500 MB free space