Found 2 application with keyword USB Disk Security....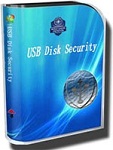 Publisher: Zbshareware
USB Disk Security 5.0.0.80 USB Disk Security provides 100 % protection against malicious programs attacked computers through the USB port of your ...

Publisher: Zbshareware Lab
USB Disk Security is the best software to block threats can harm your computer or steal personal information through a USB storage drive
FREE

Free

1,199

downloads
Using Google for Searching...