Found 2 application with keyword desktop wallpaper....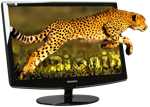 Publisher: Bionix Wallpaper
BioniX Wallpaper , BioniX Wallpaper is an effective utility has the ability to automatically change the desktop wallpaper at a predetermined time period .
FREE

Free

1,304

downloads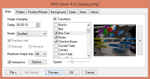 Publisher: Goat 1000
JPEG Saver JPEG Saver is a tool to create screen saver is completely free from the photo collection of the user .
FREE

Free

1,299

downloads
Using Google for Searching...