Found 1 application with keyword greeting cards Vietnam Womens Day....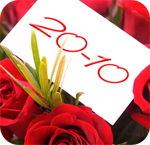 Publisher: Sưu tầm
20/10 Cards , greeting cards In the Vietnam Womens day this was synthesized Download.com.vn 16 greeting cards beautiful and meaningful , you just choose for themselves like the best card offline.
FREE

Free

1,123

downloads
Using Google for Searching...