ESTIMATES F1 - SOFTWARE ESTIMATION EFFICIENCY PROJECTS
Estimates F1 is enough 3 module software estimating, bidding and settlement construction. The software constantly updated data on the latest unit prices, together with the processing time of customer requirements is fastest with estimates of products currently on the market in 2015.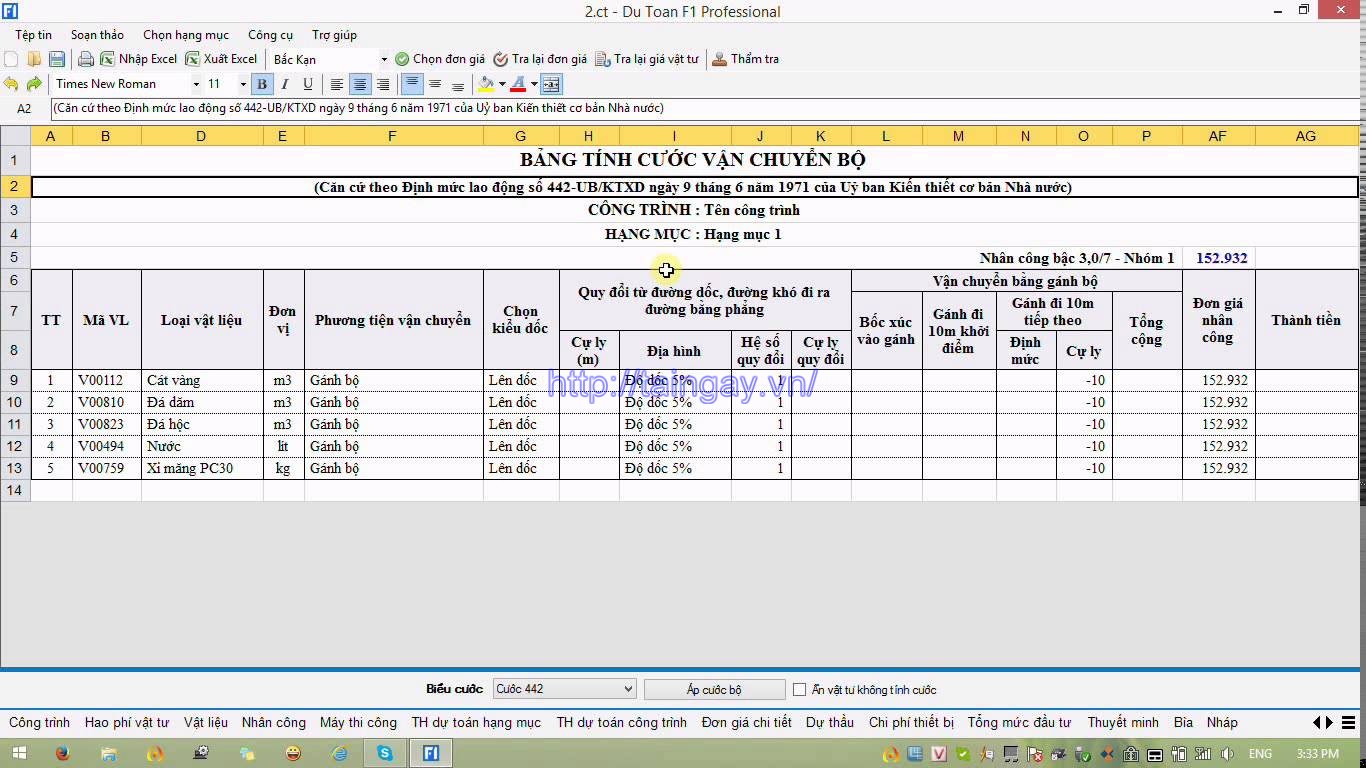 Download estimates F1 - Estimation work more efficiently.
SOME SALIENT FEATURES OF SOFTWARE ESTIMATION F1 - ESTIMATES, BIDS AND PROFESSIONAL SETTLEMENT:
Enter the original data files from other software estimation or from any Excel file.
Working under investigation from any code or unsigned (the current software required to type the accented).
Full recipe Link interpretation between work volume.
Simple operation at work table: Conversion PC30-40 cement, mortar appendix change, change labor group, unit conversion.
Automatically calculate and display results immediately at the table (not run through every table as the other software current estimates).
Constantly updated data tables: Payroll employment, both the price calculation, both the price compensation, freight, price notify specific material characteristics of each locality.
Sample preparation tables under the guidance in Circular 04/2010.
Integration of settlements appendix 03a, 04 Circular 86/2011.
Total investment board fully update the latest circulars: TT75 / 2014, the TT150 / 2014, the TT63 / 2014 ....
Export data to Excel full link all related content to help users to edit all contractors quickly and accurately ...
The data according to the unit standard software, issued norms, stable structure, high precision calculations help users truly secure when used.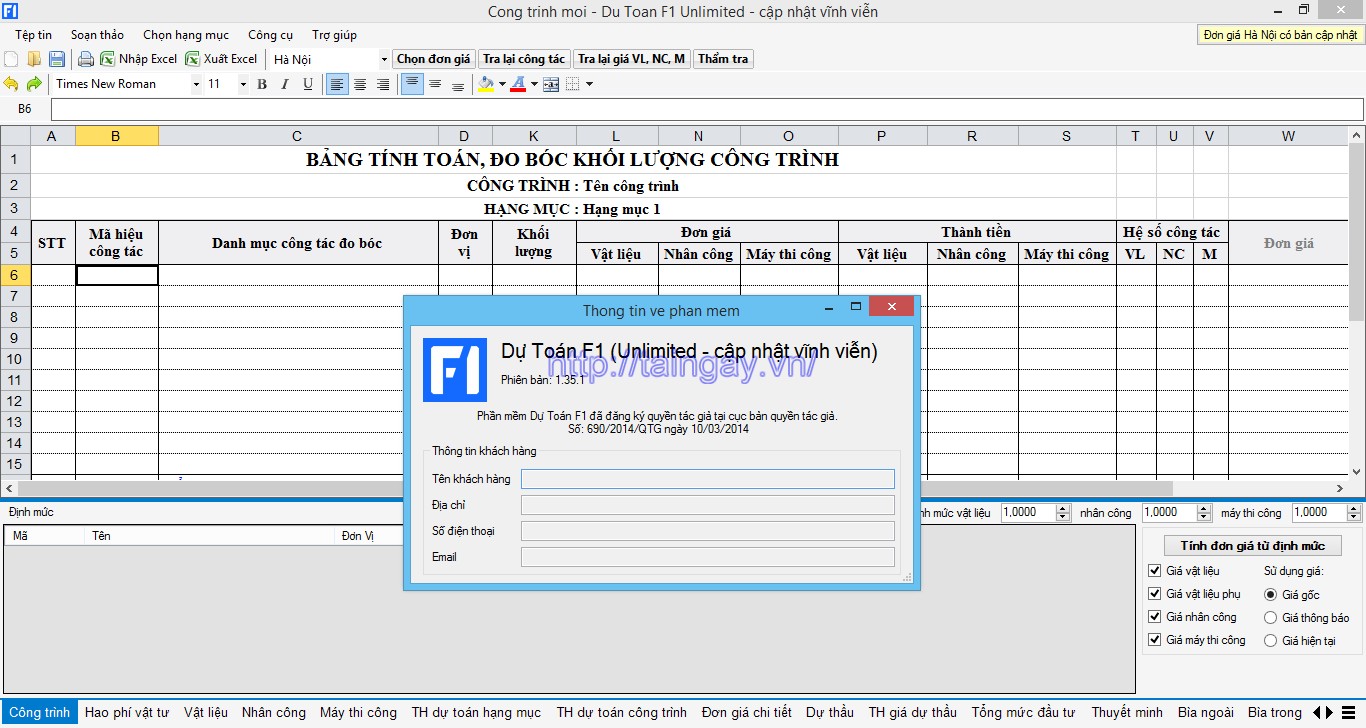 With outstanding feature on will surely meet the needs of users, please download Estimate F1 to estimate the effective work and experience useful features!
More information about the estimates F1
REVIEW - REVIEW OF F1 SOFTWARE ESTIMATION: ESTIMATION WORKS EFFECTIVELY.
Overall, estimates F1 help users to easily estimate the construction. With these advanced features, professional data combined with accurate unit prices help users feel secure about their estimation profile .
ADVANTAGE:
Estimation works correctly.
Update existing unit with the fastest speed.
Full support for popular fonts.
Fast processing speed.
DEFECT: