Found 8 application with keyword FLV Media Player....

Publisher: MPC-HC Team
Media Player Classic - MPC , Media Player Classic is a media player source code free and lightweight for users of Windows . It supports all video and audio formats are available for playback .
FREE

Free

1,031

downloads

Publisher: Gretech
GOM Media Player , GomPlayer program is one of the best free music today. It can play almost all music formats that you do not have to install additional codecs anything, they were bundled together inside it.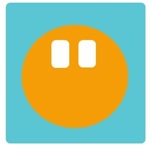 Publisher: Media Player Codec Pack
Media Player Codec Pack , Have you ever felt annoyed at how much effort it takes to download a video or a movie or on the web site which can not be viewed with Windows Media Player familiar , because the media player support too little support file formats ...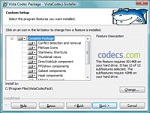 Publisher: Shark007
Vista Codec Package With Vista Codec Package , you can equip Windows Media Player almost every codec in just a single time .

Publisher: VideoLAN
VLC Media Player is a music player software,free movies with multi-platform open source.This tool is capable of playing most multimedia files such as DVD, Audio CD, VCD ..
FREE

Free

1,509

downloads

Publisher: Microsoft
Windows Media Player 11 is an application for playing and managing multimedia files on the Windows operating system.
Version: 11.0.5721.5230
Capacity: 24,5 MB
Request: Windows XP/Vista/Server 2008

Publisher: HYBRIDWEB de
FLV Media Player, FLV Media Player is a free application supports user to watch movies and listen to music very easily.

Publisher: InMatrix
Zoom Player is a smart music and movie playback program that delivers the perfect audio experience for you
Using Google for Searching...