Found 1 application with keyword Fliqlo....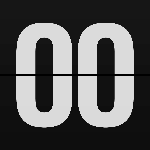 Publisher: Fliqlo
Fliqlo , Fliqlo for Windows , Mac s screensaver application ( screensaver) with clock allows you to turn the desktop screen , laptop into a flip clock .
Version: 1.3.3
Capacity: 3,6 MB
Request: Windows XP/Vista/7/8
Search More: Fliqlo , screensavers
FREE

Free

1,871

downloads
Using Google for Searching...