Found 2 application with keyword GeoGebra....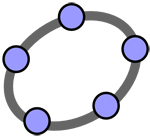 Publisher: GeoGebra
GeoGebra, the free, open-source mathematics software is designed for math classrooms in secondary schools, but anyone who uses geometry, algebra, or calculus should check it out
FREE

Free

1,483

downloads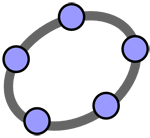 Publisher: GeoGebra
Mathematics software provided useful and completely free. This is really a tool for effectively supporting those who have done the research or work with arithmetic, geometry, spreadsheets, graphics, statistics, algebra and calculus
FREE

Free

1,538

downloads
Using Google for Searching...