Found 1 application with keyword Sky theme Dynamic....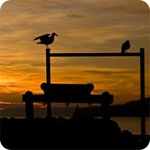 Publisher: Microsoft
Dynamic Sky theme , Impressive, vast with images of the sky before the rain or in the red light of dawn is impressive in this theme . The sky stretches over all the villages and cities in the sun as much as the Earth surface where it is hiding . The image on the page
FREE

Free

1,373

downloads
Using Google for Searching...