Found 3 application with keyword chrome browser....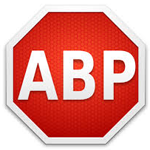 Publisher: Eyeo
Adblock Plus for Google Chrome , Adblock Plus is an application to block ads on the Google Chrome browser . This utility will help eliminate those annoying ads often appear when you surf the web .
FREE

Free

1,357

downloads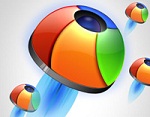 Publisher: Maple Studio
ChromePlus , you love Googles Chrome web browser , but still feel not enough with the features that Chrome offers ? Try ChromePlus to feel comfortable when surfing the ...
Version: 1.6.4.30
Capacity: 25,5 MB
Request: Windows XP/2003/Vista/XP X64/2008/Vista64 /7 x64
Search More: ChromePlus 1.6.4 , Chrome Plus
FREE

Free

1,232

downloads

Publisher: Google
Google Chrome 17, Google Chrome is a web browser combines a minimal design with sophisticated technology to make the web faster, safer, and easier.
FREE

Free

2,209

downloads
Using Google for Searching...