Found 2 application with keyword database....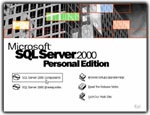 Publisher: Microsoft
Microsoft SQL Server 2000 Service Pack 4 , SQL Server 2000 is a management system databases ( Relational Database Management System ( RDBMS ) ) using Transact- SQL for data exchange between the client computer and the SQL Server computer .
Version: N/A
Capacity: 65,4 KB
Request: Pentium 166, 64Mb RAM, 180Mb HDD, Internet Explorer 4.01, Windows 95/98/2000 Pro/XP
Search More: system , management
FREE

Free

1,412

downloads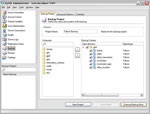 Publisher: MySQL
MySQL for Windows , database application MySQL Community Edition is a free download from one of the community development database open source most popular in the world ...
Using Google for Searching...