Found 15 application with keyword management....

Publisher: Công ty TNHH Phần mềm RIC
Sales Management Software Application Software mRIC is supported in the administration of sales , assets, inventory ... for businesses operating in the field of trade and services
FREE

Free

1,429

downloads

Publisher: VNG
Cyber ??Station Manager ( CSM ) , Cyber ??Station Manager ( CSM ) is a software management engine room Internet , makes management easier machine room and more scientific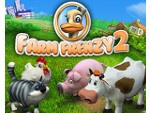 Publisher: MyPlayCity
Farm Frenzy 2 , Becoming a farmer managed housing is a great idea for those who are tired of urban life . You will own a beautiful farm with Farm Frenzy 2 arrival - interesting game management .

Publisher: Microsoft Games
Zoo Tycoon 2 , Zoo Tycoon The first is a very successful game in terms of trade with many new ideas . In the new version , Blue Fang Games games and Microsoft invest in improvements almost every aspect ...
TRIAL

Trial

1,362

downloads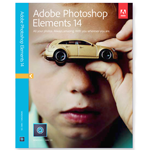 Publisher: Adobe Systems
Adobe Photoshop Elements , Adobe Photoshop Elements image editing software and video fame, provides powerful features to help you easily edit the photos as you like , and share with family and friends via Social Network.
Version: 14
Capacity: 1,4 GB
Request: Windows XP/Vista/7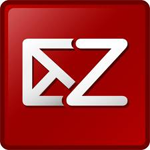 Publisher: Zimbra
Zimbra Desktop Zimbra Desktop user support email synchronization Yahoo , Gmail , Hotmail and AOL with computer easily and quickly . After synchronization you can use email in both online or offline mode , unlimited email storage size .
FREE

Free

1,233

downloads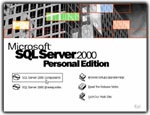 Publisher: Microsoft
Microsoft SQL Server 2000 Service Pack 4 , SQL Server 2000 is a management system databases ( Relational Database Management System ( RDBMS ) ) using Transact- SQL for data exchange between the client computer and the SQL Server computer .
Version: N/A
Capacity: 65,4 KB
Request: Pentium 166, 64Mb RAM, 180Mb HDD, Internet Explorer 4.01, Windows 95/98/2000 Pro/XP
Search More: system , management
FREE

Free

1,266

downloads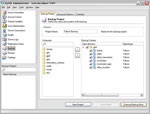 Publisher: MySQL
MySQL for Windows , database application MySQL Community Edition is a free download from one of the community development database open source most popular in the world ...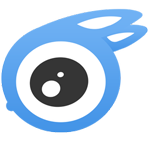 Publisher: Thinksky
iTools , iTools is a tool to assist users to iPhone , iPad and iPod Touch manage multimedia files , iBook , photos and other documents easier than ever . Allows users to perform data backup operations , copy music , pictures, videos quickly .
Version: 3.2.1.5
Capacity: 19,4 MB
Request: Windows XP/Vista/Server 2003/7/Server 2008/8
Search More: iTools , iTools for windows
FREE

Free

1,162

downloads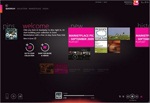 Publisher: Microsoft
Zune Software , Register Free Zune Music + Video account , download the Zune software on your computer and discover many interesting features with Zune Music Pass .
Using Google for Searching...