Found 4 application with keyword system....

Publisher: app4mac Inc
FlexTeam 2.2 for Mac OS X , FlexTeam - a system utility system management personnel of the group , organization or company of the user ...
Version: 2.2
Capacity: 11 Byte
Request: Mac OS X 10.5 or later
Search More: tools , management
TRIAL

Trial

1,254

downloads

Publisher: Piriform
CCleaner for Mac , CCleaner is a free and very easy to use application on OS X will automatically find all files you no longer need on your Mac.
FREE

Free

1,299

downloads

Publisher: Faronics
Deep Freeze for Mac , Deep Freeze - a program to protect the system utilities have become quite familiar to most users, especially the technical staff or work related to Internet shops , schools ...
TRIAL

Trial

1,295

downloads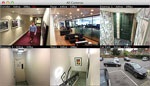 Publisher: Ben Software
SecuritySpy for Mac , SecuritySpy for Mac is a useful utility for Mac users, helping them to quickly establish an effective monitoring system via video ( CCTV ) .
Using Google for Searching...