Found 3 application with keyword CleanUp....

Publisher: Yet Another Cleaner
Free download PC cleaning software, Yet Another Virus Cleaner for Windows YAC to build a protective fence closely computer.
FREE

Free

1,827

downloads

Publisher: Glarysoft
Glary Utilities is a free, effective system cleaning software that allows users to clean junk files, temporary files, fix system errors, clean the registry to help optimize the computer system.
FREE

Free

1,146

downloads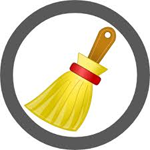 Publisher: stevengould org
This fast freeware file cleaner clears your system of certain junk files, but it doesnt ask permission before deletion
FREE

Free

1,396

downloads
Using Google for Searching...