Simple Sticky Notes is like its title, desktop note taking software. Simple Sticky Notes gives you an easy reminder solution so you don't forget important notes. Now you can completely get rid of all the sticky notes in the room and arrange them neatly on the desktop background!
After installing Simple Sticky Notes, the program will attach itself to the system tray and provide the ability to create and save notes. From the system tray, users can create a new note. However, the notes created by this software can change color and mode thanks to the program's menu. The size of the note can also be changed, but that will be the last step in the editing process.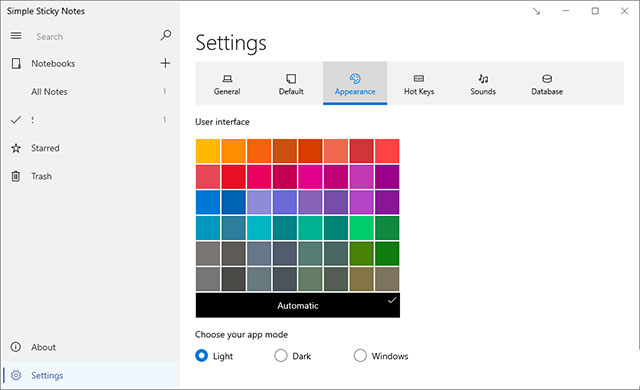 Simple Sticky Notes 5.0 "makeovers" both in appearance and features
- New High-DPI support for excellent display quality.
- Add advanced text editing menu with many new features and options.
- Add Dark and Light themes to experience the application on a light or dark background, suitable for outside light conditions.
- User interface redesign.
- Redesigned Note Explorer section.
- Added a new Note Size menu, allowing quick and appropriate note size selection.
- Added mechanism to extend the theme with more options.