OBS Studio is a software to Stream videos directly on social networks Facebook, Youtube .. and supports video recording of computer screen. Open Broadcaster Software is rewritten from the OBS Classic program with many new features such as multi-platform support, and a stronger API feature set. This software has additional filters for the video source to create sharp images, noise removal tools, error correction on windows 10 as well as a different set of dark and light themes to choose from. You can use 32-bit OBS, 64-bit OBS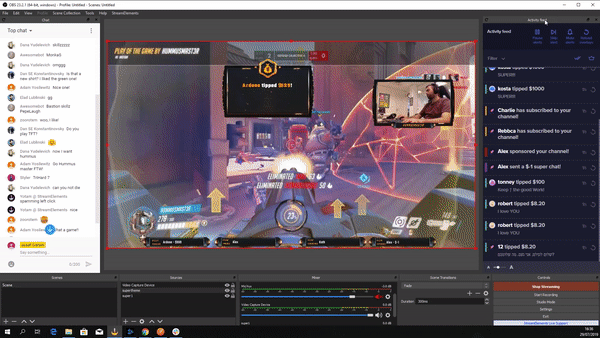 Download and install OBS Studio to help you record and stream games and online TV shows on the hottest social networks today. How to stream full screen OBS is also quite simple to help you create realistic videos,
This is Live Stream software, playing videos directly on Facebook or Youtube with very good quality. This is a rewrite of the original version called OBS Multiplatform with many performance improvements that also overcome all the limitations of the old version, giving users many new interesting features.
Main features of OBS Studio:
Record and play live video
Support work on multiple platforms
Integrated OpenGL and Direct3D
Customize input results
Better handling of inputs
Make good quality videos
See more